This past summer, Michelle from Pocketful of Dreams commissioned me to capture some of the detail & spaces she had created and styled for a real wedding at Northbrook Park in Farnham, Surrey. The styling for this Summer wedding was inspired by A Midsummer Night's Dream.
Northbrook Park Wedding Photographer
Northbrook Park is a stunning Surrey wedding venue – perfect if you're looking for an elegant wedding venue with a variety of outdoor and indoor spaces to enjoy.
This wedding couple chose the The Vine Room for their ceremony. With gorgeous crystal chandeliers, marble flooring and plenty of natural light this is a perfect setting for an elegant wedding ceremony. Jay Archer Floral Design decorated the space beautifully with an abundant foliage garland of ferns and vines sitting on the mantel and hanging from the back of the chairs. The room is so beautiful, less is definitely more when it comes to styling.
After the ceremony, guests were invited to the walled garden, where they could play garden games on the lawn, or just relax and admire the resident peacocks wandering around. The wedding breakfast took place in the The Orangery next to the walled garden. A stunning moss covered seating plan took pride of place in the doorway leading into the orangery and once inside, guests were wowed with beautifully decorated tables and an abundance of lush greenery – reinforcing the enchanted feeling Michelle wanted to create.
The tables were dressed with a variety of woodland tableaux and mini-enchanted forests, designed to look as though the decor had literally sprung up from the table. A woodland inspired iced cake took pride of place next to the main table. Placed on an over sized wooden moss-covered base and featuring edible flowers bursting up from chocolate soil, this was one of the most interesting wedding cakes I have ever photographed.
I loved capturing the gorgeous styling at this wedding and with Jay's eclectic floral design, the Midsummer Night's Dream concept really came into it's own. Get in touch if you would like to book me as your Northbrook Park Wedding Photographer.
Enjoy!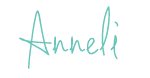 The gorgeous resident peacocks outside the Vine Room at Northbrook Park.
The Vine Room at Northbrook Park, licensed for civil ceremonies.
The Orangery at Northbrook Park.
The incredible woodland inspired wedding cake by Olofson Design, presented on a bed off moss and wood.
For more UK wedding inspiration, follow the links to Thorpe Manor, Syon Park, Kew Gardens, Sudeley Castle and Iscoyd Park.