Rachel & Alex tied the knot on Halloween this past weekend at Dulwich College. It turned out to be the hottest end to October we've ever had and we loved every minute of it! The day was gloriously sunny and I had such a good time with Rachel & Alex and their guests. The ceremony took place in the Old Library, followed by a wonderfully relaxed reception in the Great Hall. The Great Hall has to be one of the most beautiful wedding breakfast rooms I've had the pleasure of shooting in. Bathed in gorgeous golden late afternoon light, the tables looked incredible with cute little pumpkins used for the place names (a subtle nod to Halloween) and gorgeous floral design by Lily's Flowers.
I loved Rachel's wedding gown (Eden by Claire Pettibone at Blackburn Bridal Couture) – she looked like a Grecian goddess with the fine lace and "keyhole" back, beautifully complemented by a golden headpiece by Debbie Carlisle. Her gorgeous hair & make up was by Amanda Roberts. As the sun set over London, we made the most of the golden light for their couple photos. Perfect.
This is just a small preview from the day. Keep your eyes peeled for more from this gorgeous wedding soon!
"Anneli!! These are so amazing – I can't wait to see the rest now !! Thanks for all your ideas yesterday and making the photos so fun and effortless – you were fab!" Rachel xx
Have a fab honeymoon Mr & Mrs Geddes!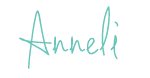 Lily's Flowers did a wonderful job of decorating the staircase leading up to the Great Hall. Absolutely stunning!
Rachel bathed in soft light looking almost ethereal in her Eden gown by Claire Pettibone at Blackburn Bridal.
Loved the cheese stack wedding cake by The Fine Cheese Co.