I'm kicking off the first week of 2016 by looking back, and paying homage to the incredible year that was 2015. My best of wedding photography blog post will be on the blog in the next few days, but first, here are some of my favourite photos from the engagement and couple shoots I was commissioned to do in 2015. As always I'm so thankful for these lovely couples placing their trust in me to capture their love stories.
I absolutely love doing couple shoots, and they are also my favourite part of the wedding day. I really enjoy finding out what makes my couples tick, what they love about each other and then I try my best to translate that into the photos I take.
If you're wondering whether you should have an engagement / couple shoot, I honestly think it's one of the best presents you can give yourself as a couple. I still look back at my own engagement shoot photos every now and again, and still love them. It's always nice to have a set of photos of the two of you, where you don't have to worry about weird arm angles while trying to take a decent couple selfie! ;-)
If you're getting married and you're nervous about being photographed, an engagement shoot will show you what to expect on the day and help you to relax in front of the camera…plus I always guarantee that my couples will have fun during the shoot. I don't do cheese and I definitely don't do anything too formal. Ultimately the more relaxed you are, the better your photos will be, so I work very hard to help my couples relax and be themselves during the shoot.
This year is filled to the brim with a new group of lovely couples, gorgeous weddings and fun engagement shoots and I'm really looking forward to it all.
Enjoy!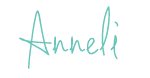 Alison & Jason's Borough Market engagement shoot is here and their gorgeous wedding day is here.
Roxanne & Efe will be tying the knot at Millbridge Court in Surrey this Summer.
Their gorgeous forest engagement shoot is here.
The fabulous Anna & James' sunset engagement shoot at Hampstead Heath & Hill Garden is here.
Asli & Hampus will be tying the knot in 2017. Their romantic Chelsea engagement shoot will be on the blog soon.
Jamie & Mark flew all the way to London (which is where they met) for their engagement shoot (click here).
These two lovebirds are tying the knot in Florida in 2017.
Rui & Cristiana, my wonderful friends living in Portugal. I shot their couple portraits in Cascais where they live.
Click here for the full shoot.
Sandy & Glenn tied the knot in Australia last year. We did their engagement shoot in Pimlico and
St James' Park in London. Click here for the full shoot
And last but not least, Monica & Marc's post-wedding shoot took place on the Costa Brava in Spain.
Click here to see their engagement shoot in Barcelona and here for their wedding in Girona.