"Be fearless in the pursuit of what sets your soul on fire…"
2015. What a year.
As a top international wedding photographer in London, it always it feels impossible to sum it all up in one blog post. Fellow wedding photographers will understand what I mean when I say that very often you only realise how epic the season was, when you do your annual "best of" blog post at the end of the year. During the actual wedding season you have an idea of how amazingly blessed you are to be doing what you do, but it's only when you sit still, scroll through each beautiful wedding and remember the story of the day, that you become a little bit emotional thinking about the year that was, how much you achieved and how much fun you (hopefully) had doing it!
Top international wedding photographer in London:
I won't sugar coat it. Wedding photography is hard work and not every photographer can become a successful wedding photographer. It's a huge commitment to each and every couple you work with and you have to stay true to who they are and how you shoot, making sure you capture it all – down to the tiniest of detail which will have been pain-painstakingly put together over the last year, or longer! Now in my 5th year of being a professional wedding photographer, I know that it's the passion for my couples and their stories that set my soul on fire and that's why I love what I do.
2015 saw me documenting love stories in the UK & further abroad, working with wonderful wedding planners on luxury weddings, being commissioned for several brand shoots, plus I was bridesmaid…twice! It was also the year where I solidified my style even more, and I am very proud to be able to look at my work and see that it adheres to the key words I set out to describe my style: light, romantic, editorial, timeless and elegant.
My round-up is a collection of my favourite images taken at weddings during 2015. They are not a collection of "best shots"…they are images that caught my eye and helped to tell the amazing stories I was fortunate to capture. This post flows as the wedding day does – starting with bridal preparations all the way through to the first dance.
Here's to creating more beautiful images in 2016 and saying yes to new photography adventures all over the world!
Enjoy!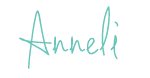 Dom & Phil opted for a first look at their destination wedding at Quinta de Sant'Ana in Portugal. A first
for me and I loved shooting it!
In June I shot a gorgeous wedding with Kylee Yee in Tuscany, at Castello di Vincigliata. Amazing!
Moments like this one between Charlotte and her mum in the bridal suit at Iscoyd Park, make my heart melt.
Natalie and her maids at Villa Balbianello in Lake Como. One of my favourite bridal party portraits of 2015.
See more of Dom & Phil's Portuguese destination wedding on Rock My Wedding here.
I shot my second post-wedding session (the first one was in Malta), overlooking the ocean
on the Costa Brava. Monica & Marc knocked it out of the park!
See more of Charlotte & Neil's black-tie wedding at Iscoyd Park on Love My Dress.
I shot my first wedding at gorgeous wedding venue Millbridge Court, and I'm looking forward
to heading back there for two more weddings this summer.
Dom & Phil's wedding at Quinta de Sant'Ana in Portugal was styled to perfection.
Rachel & Alex's wedding day, ended up being the hottest Halloween on record and Dulwich College
was the perfect setting to make the most of the fantastic weather.