Monica & Marc tied the knot in the botanical gardens at Jardins Emporda in Girona, Spain at the end of July. I had been looking forward to capturing the day for them, since meeting them in Barcelona for their engagement shoot last October. Monica described the day as a 'fairy tale garden wedding' and it was nothing short of magical! The day itself was styled beautifully by the lovely ladies from Decoupage Bodas Palamos and the exquisite 100 seat banquet style wedding table they created, took my breath away. Draped in foliage, hanging chandeliers and soft pink blooms, this was one the most beautiful wedding tables I have ever photographed.
The ceremony took place in the garden, with a gorgeous floral arch as a backdrop. Monica & Marc's cute toy poodle, Bruno, strutted his stuff down the aisle, leading the way for Monica & her father. After the garden ceremony at Jardins Emporda, the guests were treated to delicious cocktails, canapes and "show cooking" by Moncho's Catering, while we snuck off for some couple portraits.
As dusk set in, the al fresco dining table awaited Monica & Marc and their wedding guests. Despite the length of the table, the 'wedding feast' setting was very intimate and wonderfully relaxed. We did have a little bit of rain later in the evening so their outdoor first dance had to take place under cover, but that didn't stop Monica & Marc from partying the night away with their guests, after they cut their amazing wedding cake (also by Monhos' Catering).
This was such a beautiful and fun wedding to capture and I really enjoyed spending time with Monica & Marc and their lovely families. As always with destination weddings, I really enjoyed shooting a wedding in such a unique location and I hope to be back at Jardins Emporda botanical gardens and the beautiful Costa Brava in the not too distant future!
Keep an eye out for Monica & Marc's post-wedding shoot which will be featured on the blog very soon.
Monica & Marc, THANK YOU for choosing me to be your wedding photographer. I'm really happy you love your photos as much as I enjoyed taking them. I wish you all the love and happiness in the world! Give Bruno a big hug for me! :-)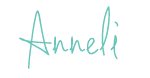 Marc looked very handsome in his dark navy tuxedo and bow-tie. His watch was a wedding present
from Monica.
Little Bruno and the boys waiting for Monica to arrive at Jardins Emporda.
The Spanish botanical garden inspired floral arch – the backdrop for the outdoor ceremony.
I love this photo of Marc walking his mum down the aisle. Excited nerves!
Little Bruno leading the way down the aisle.
A "pin-worthy" kiss beneath the floral arch.
The Spanish style villa at Jardins Emporda, draped in Bougainvillea made a fantastic backdrop for some of the
couple portraits.
Loved this rustic table plan, hand made by Decoupage Bodas.
Amazing wedding canapes by Moncho's Catering.
Monica and her lovely sister Sandra.
The incredible setting for Monica & Marc's outdoor wedding meal. So elegant!
The "Mr" and "Mrs" chair signs at the wedding table were a really nice touch.
Hanging mini chandeliers, candlelight, moss and foliage and beautiful floral design created the elegant, magical
garden party wedding dinner which Monica & Marc had been dreaming about for months!
Little Bruno, shortly before he went off to bed. Cutest toy poodle at a wedding…ever! ;-)
Gorgeous al fresco wedding meal at Jardins Emporda by Moncho's Catering.
The wedding guests couldn't wait to get onto the dance floor with amazing tunes by DiscoGlamour.
Monica & Marc's epic wedding cake. Go big or go home, right?
Wedding day suppliers:
Wedding Venue: Jardins Emporda, Carretera de Girona a Palamos, km 7,3 – 17110 Fonteta (Girona)
Dress style & designer: Princess gown from Pronovias
Earrings: Swarovski
Shoes: Sophia Webster
Makeup artist: Jessica Molano from Belle, Palamós
Groom's suit: Señor (passeig de Gràcia, Barcelona)
Music / entertainment: DiscoGlamour
Catering: Moncho's Catering
The cake: Moncho's Catering
Floral Design: Decoupage Bodas Palamos
Wedding styling: Decoupage Bodas Palamos
Wedding Stationery: Handmade
Wedding Garter: La Gartier
Videographer: Ivan Piredda from InWeddings Barcelona